I do things on the internet.
[ Vaelarsa's personal links list ]
Do NOT repost, sell, or edit my work,
or use it for roleplay purposes without my explicit permission.I do NOT do NFTs. If you see NFTs of my work circulating, please alert me, because I have NOT authorized it and the money is NOT going to me.
Pick your poison:
Art
---
Social Media
---
NSFW / Adult Art (18+ ONLY!!)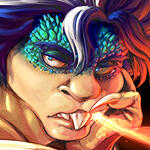 Also goes by: Vae / Vaedraws / LudwigOld and tired.
All of my accounts are unsuitable for children.Consistency between account uploads may vary due to time of time of account creation / interaction / UI / whether or not it's available on desktop / whether or not I can queue uploads / laziness / backlog / etc.
| | |
| --- | --- |
| Commissions: | Closed |
| Trades: | Closed |
| Spec / Contract work: | Closed |